Friday, 02 March 2012 17:00
We are getting into really exciting times, the next few months will be a blast for all Mobile Joomla! fans! Last time we mentioned there was something cool coming up on the radar. Now we're lifting the curtain a little bit more. Soon you'll be able to have the most stylish Mobile Joomla! site around!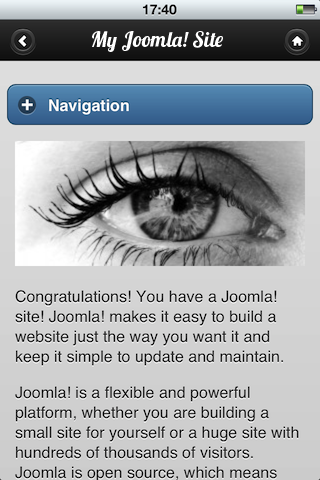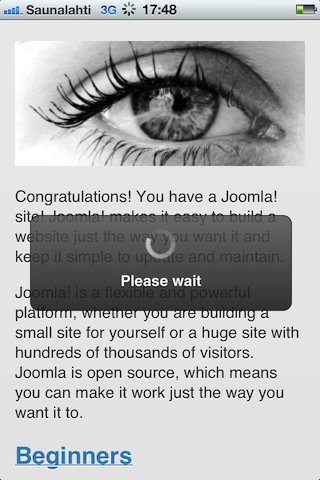 Buzz words: delicious user experience, simplicity, HTML5, animations, JQuery Mobile, wide handset support, customization.
As always, make sure you Like us on Facebook and follow on Twitter and you'll be the first one to hear more...
Update: We have published more information, please take a look at more recent article.