Wednesday, 29 February 2012 16:55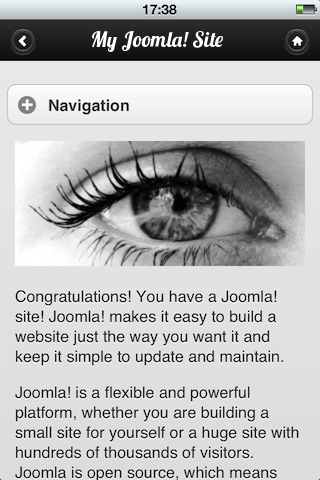 As we just announced Mobile Joomla! 1.0 yesterday, we are not pausing to catch our breath. Today, we've got a special treat for you: Something we have our eyes and hands on for a while. Something that's going to be sensational yet elegant and here is a little piece of that. You can certainly see this is no ordinary Joomla! page, or any Mobile Joomla! site you've seen.
Anyway, this is just a sneak peek, so we're not giving up too much yet ;) However, check back later this week and the story may continue... Like us on Facebook and follow on Twitter and you'll be the first one in the know when there's more.
Update: We have published more information, please take a look at more recent article.