Wednesday, 16 October 2013 00:00
All Elegance and Flat Mobile Joomla! template users ahoy! We have just released new versions, Elegance 1.3.11 and Flat 1.0.15. As usual, updates fix some minor bugs and improve existing features.
First of all, good news for Elegance template users: we have installed our modification of jQueryMobile's ThemeRoller at www.mobilejoomla.com/themeroller/. It fixes issue with retina icons in "Default icon: Black" mode (known issue of original ThemeRoller that is not fixed yet) and provides better CSS compression (by 10-15%).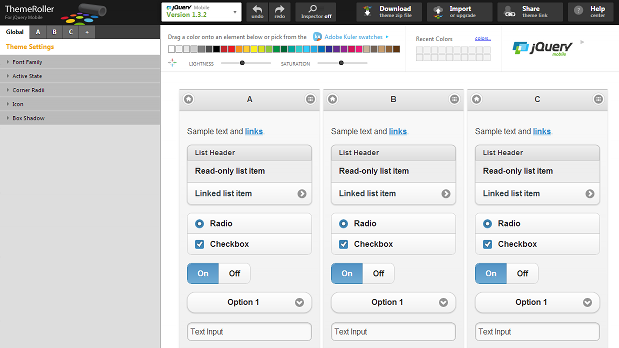 In these releases we also added the support of iOS7 icons, so that you can set up different iOS6 and iOS7 icons if you like.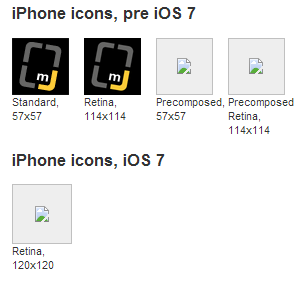 We also fixed processing of "Standard" icon to support the so-called "one-icon" technique: use "Standard" icon in high resolution (e.g. 1024x1024px) for all devices and remove all other device-specific icons.
Other changes are listed below:
Fixed an issue with uploading icons
Switched to original jQM's header handling
Fixed the conflict of panel and fixed header bar in tablet mode
Renamed class '.container' to '.jcomponent' to fix a conflict with bootstrap styles; update your custom styles if it is necessary
Updated Add to Homescreen script to v2.0.11
Updated FastClick script to v0.6.11