Wednesday, 17 July 2013 00:00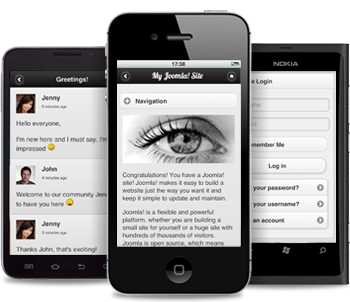 Hey all, it's time for another update! Mobile Joomla! 1.2.6 and Mobile Joomla! Pro 1.2.8 are now available.
Changes and improvements:
Improved compatibility with Joomla! 3.x (fixed homepage detection, fixed compatibility with System-Cache plugin)
Improved SEO (remove possible duplicates: disable indexing of "forced" mobile versions and set "canonical" metatag in 3rd party mobile templates)
Fixed several caching-related issues
Due to lots of feedback, we have made the Scientia Mobile plugin available as an additional plugin (available at Mobile Joomla! Extensions directory)
Updated backend design
Updated AMDD database (more new devices!)
As always, you can update to the new version from your administrative panel via Mobile Joomla! Remote Update feature, or by downloading Mobile Joomla! package and installing it from the back-end. Do not forget to backup your website before the upgrade!
Remember to subscribe our RSS feed, follow us on Twitter and like our Facebook page to keep on top of all latest Mobile Joomla! news.