Friday, 05 October 2012 16:25
Note: this is Part V of our 8 part series introducing desktop tools for testing mobile sites.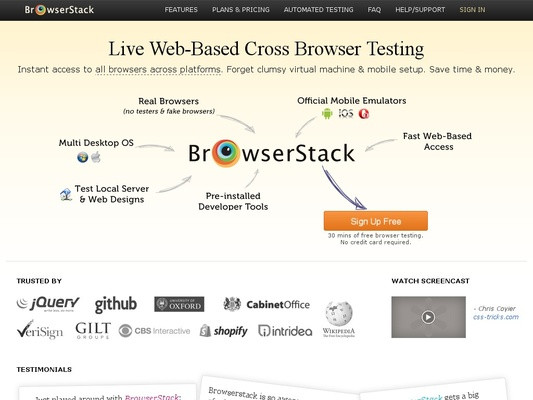 BrowserStack is a web service that offers a complete range of browsers for cross browser testing. The service is available online instantly without any downloads or installs.
While the service started with desktop browsers, it now also includes official mobile emulators of iOS, Android, and Opera Mobile, so you can test how the sites work on iPhone, iPad, various Android devices, plus some others that support Opera Mobile (see full device list). BrowserStack also features advanced functionality like local tunnel testing of private sites and pre-installed debugging tools.
Works on: Windows, Mac OS X (Linux coming soon)
Requirements: You don't need to install anything, just need a browser and Flash.
Price: Free trial for the first 30 minutes of testing. Then starts from $19/month for an individual user, up to $169/month for 25 users.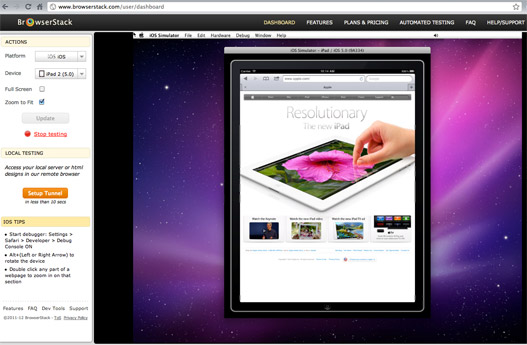 Pros 
Instant access to iOS, Android, and Opera Mobile emulators (+ all major desktop browsers) 
No installation required
Advanced developer tools
Cons
Limited amount of different mobile devices available
Needs a good block of available memory to run
Do you have your own tips or comments, or have we missed something? Let us know in the comments below!