Monday, 01 October 2012 00:00
Note: this is Part IV of our 8 part series introducing desktop tools for testing mobile sites.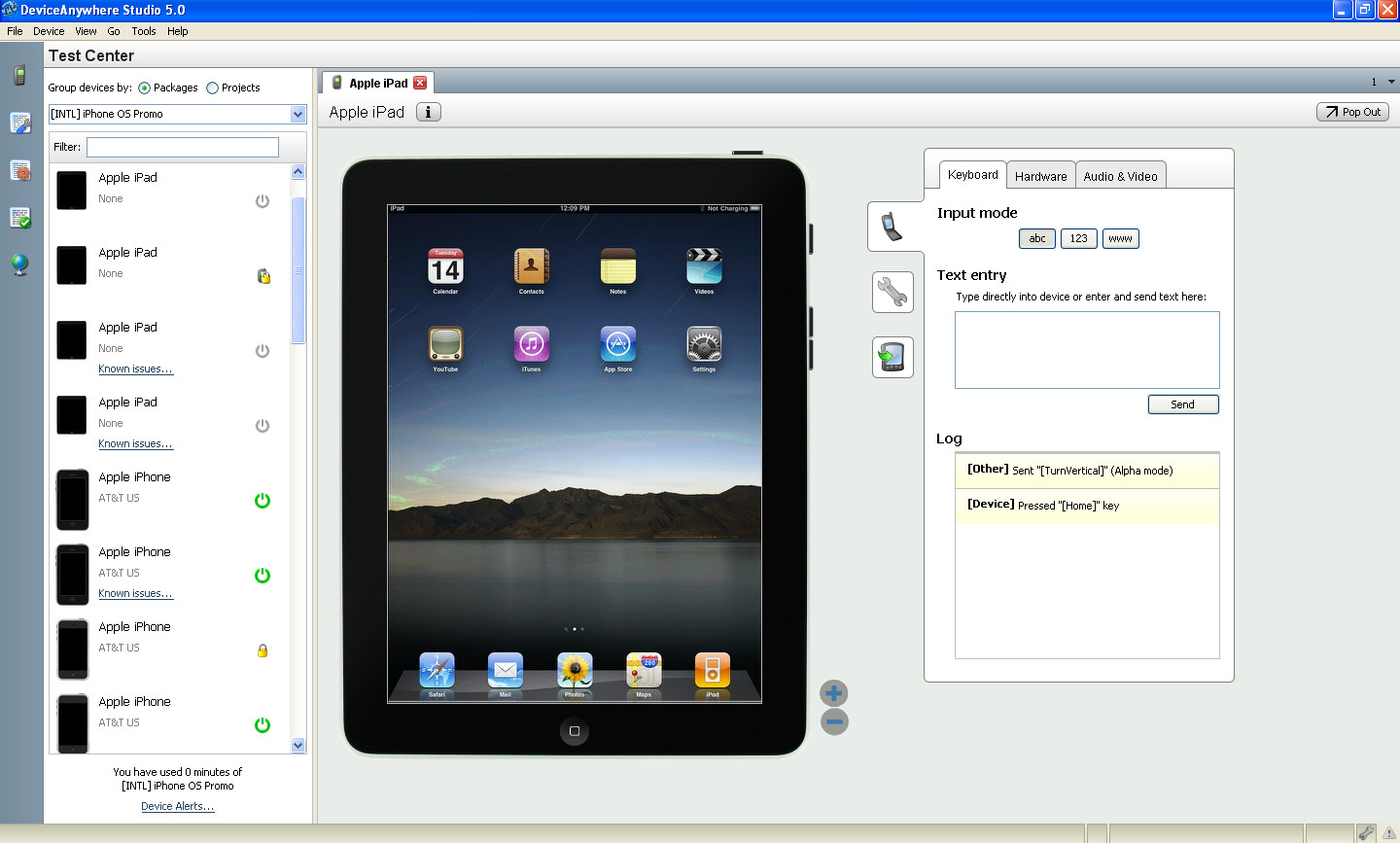 Keynote DeviceAnywhere provides testing access to a huge variety of mobile devices. The specialty of the service is that they actually make use of remote connection to real devices – so it's the real thing you are testing against, and not just an emulator. DeviceAnywhere's service can be used for testing of mobile websites as well as HTML5 hybrid apps and native apps. The service is a bit skewed towards testing apps, though.
Works on: Windows, Linux, Mac OS X
Requirements: To test your mobile site with DeviceAnywhere, you need to sign up for an account. After you have obtained an account, you can download and install their software.
Price: There's a three-hour free trial with a limited selection of devices. Additional testing prices start from about $20 per hour up to $250 monthly subscriptions.
Pros
Easy to use.
Great device selection.
Test using real devices.
Lots of advanced functionality available for automating tests etc.
Cons
Can get costly if you're on limited budget.
Clunky/slow Java UI.
Since they use real devices, those may sometimes be broken or unavailable.
The test phones only have U.S. operator networks available currently.
Do you have your own tips or comments, or have we missed something? Let us know in the comments below!