Monday, 17 September 2012 00:00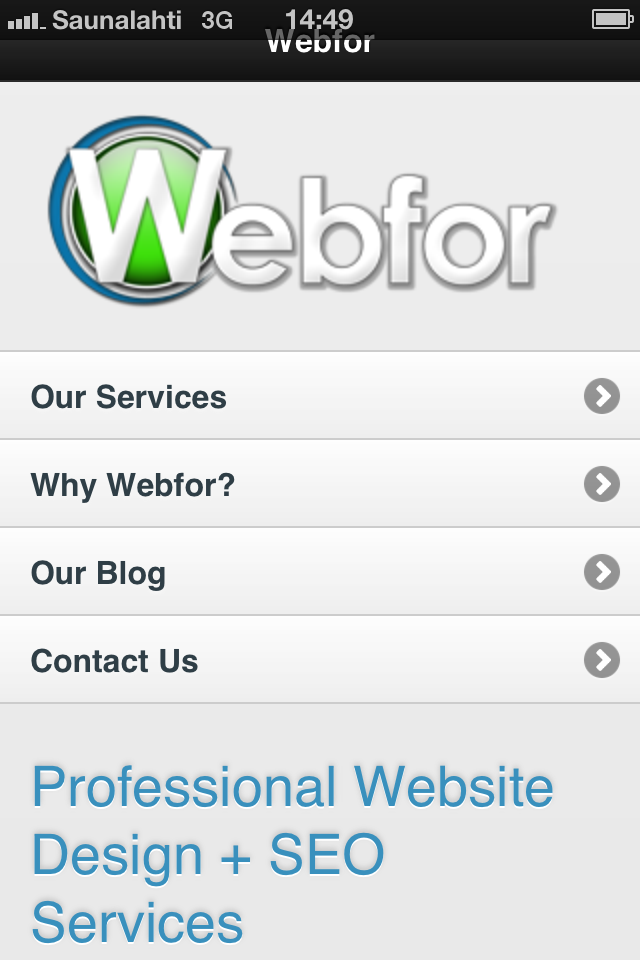 Webfor is a Web Design and SEO company that helps businesses succeed in marketing their business online. Their buzzwords are Website Design Awesomeness, Local SEO, Social Media, Email, and Paid Search. Webfor is based in Vancouver, Washington, USA. The company works by a motto of 3R's: Relationship, Results, and Return of investment to increase and improve clients' website traffic, market share, sales, and ROI.

We had a chat with Kevin Getch, the President & Lead SEO of Webfor, a man admittedly being obsessed about SEO and SoLoMo (convergence of Social, Local, and Mobile). Read on for the interview.
Mobile Joomla! (MJ): What problem were you facing that Mobile Joomla! solved?
Kevin: Joomla! didn't have a lot of great mobile extensions. Mobile Joomla! is the best mobile extension for Joomla! by far. We've done sites both using the standard Mobile Joomla! template and the Elegance template.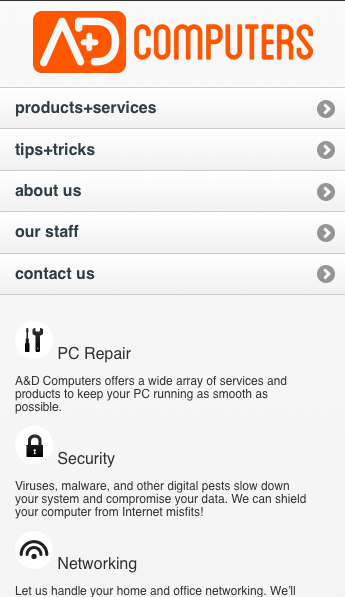 A couple of sites where we used the Elegance template for example are a-n-dcomputers.com and meticulousplumbing.com (plus webfor.com of course).
MJ: How much time or money has Mobile Joomla! saved you?
Kevin: Mobile Joomla! has easily saved us $1,000 in development, implementation, research, and education costs.
MJ: Has Mobile Joomla! increased your income?
Kevin: As mobile is a huge avenue for our clients we recommend a mobile solution to almost all of our potential clients. So yes, it has increased our income and our customer base as well.
MJ: What do you like most about Mobile Joomla!?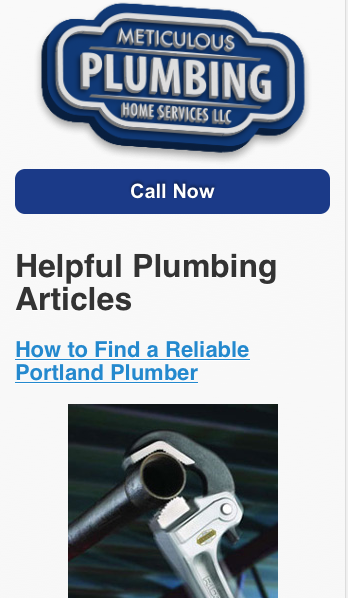 Kevin: What we love the most about Mobile Joomla! is the ease of implementation and the sleek and easy-to-customize design. Working with Mobile Joomla! has been a great experience. The team is very responsive when we have questions, but the best thing is we rarely need help when using Mobile Joomla! as it's very intuitive.
MJ: Was there something you found remarkable about Mobile Joomla!?
Kevin: The time it took to get a mobile site running! It took us about 10 minutes to set everything up.
Thanks Kevin for the interview!
---
You can reach/follow Kevin at @KevinGetch and @Webfor and Webfor Facebook