Wednesday, 20 June 2012 00:00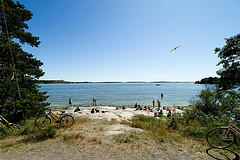 The summer is getting hotter in the north and we're going crazy! Now you've got a chance to save big by acting quickly before heading off to beach.
Use the code MJMIDSUMMERMDS at checkout to get -40% off of ALL Mobile Joomla! products for today Wednesday June 20th and Thursday 21st!
The same code will give you -30% for Friday 22nd and Saturday 23rd, and -15% for Sunday 24th and Monday 25th.
Seize the opportunity - the faster you are the more you save!
--
Photo by Sami Niemelä