Wednesday, 21 March 2012 17:15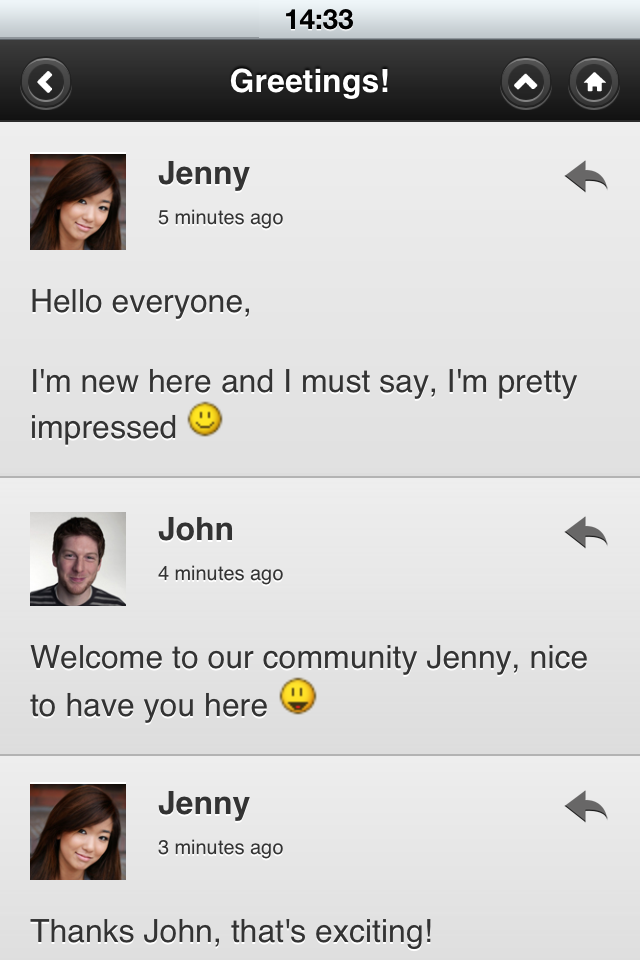 Update: The Kunena Mobile Joomla! extension is released!

We are on fire!! Soon, you will have the sexiest forum on this planet that rocks iPhone, Android, Windows Phone 7 and countless many others, besides Firefox, Chrome: Your favorite Joomla! forum extension Kunena is coming to Mobile Joomla!
Apart from being a highly requested Mobile Joomla! extension, we love Kunena and have been happily communicating with you using their extension on our forums for some years already. We have worked closely with the Kunena team crafting every detail and we are convinced and confident that you will also find Kunena Mobile Joomla! Extension absolutely gorgeous!
It's designed for most common mobile use cases without unnecessary clutter to provide best and frictionless user experience for your community. Thanks to Elegance Mobile Joomla! Template and JQuery Mobile, it has a stunning look & feel, high performance and quality, at the same time compliant with HTML5.
Kunena Mobile Joomla! extension is a premium extension with premium support, documentation and continuous improvement. To ensure high performance and beautiful look, it requires Elegance Mobile Joomla! Template to work. From the beginning, Kunena Mobile Joomla! extension has been designed and developed in cooperation with the Kunena core team. We will be supporting their development with every purchase.
The extension will be released soon. Stay tuned!