Mobile Menus
Mobile menus are Joomla! menus, which are available on the mobile site only. In this section, we will see how to convert a web-specific menu into a mobile-friendly menu.
Creating Mobile Menu
Now we will create a mobile-specific menu. Let's follow the below steps to create one such menu.
Go to Joomla! administration.
Go to Menu Manager
Click "New" to create new mobile menu, fill Title and Menu Type fields (e.g. "Mobile Menu" and "mobilemenu", correspondingly), and Save result
Add menu items to new menu. It's highly recommended to use "System Links/Menu Item Alias" item type to populate mobile menu with aliases to existing (desktop) menu items.
Assigning a Menu to Mobile Site
Here we are going to see how to assign a menu as main menu of the mobile site. We will go through the below process.
Go to Extensions→Module Manager.

Filter by module and choose existing mobile menu module. You can find them by looking position of mj_panel.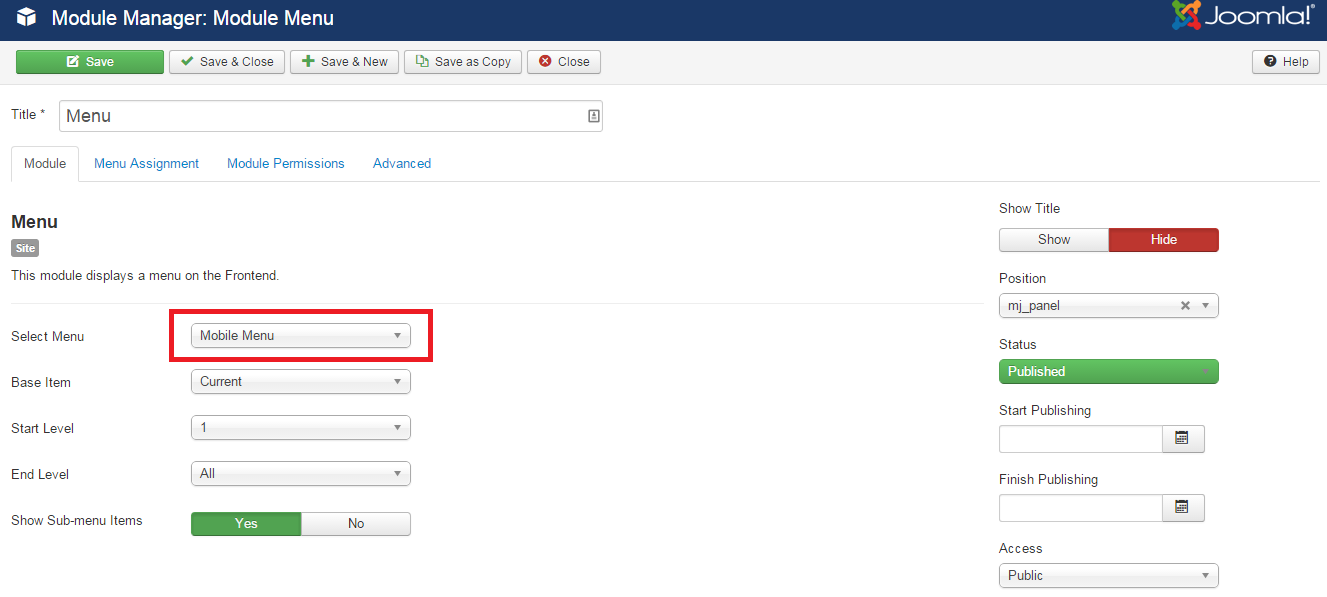 Then click the Menu module.

On right hand, in menu drop down choose Mobile Menu (the menu you just created).