Your favorite Joomla! forum extension Kunena is now on iPhone, iPad, Android, BlackBerry
and many other devices fully mobile optimized!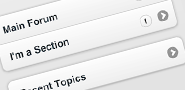 Full hierarchy
Full support for forum sections, categories, child categories & topics, as setup for desktop.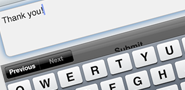 Read, write, reply, quote
Let your users read, reply & quote posts or create new topics at ease.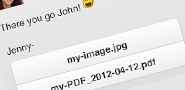 Attachments
Supports major mobile related attachments for view and download.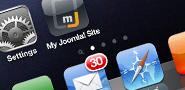 App mode
Let your users add your forum home page on their iPhones & browse full screen.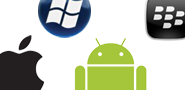 Multi device
Displays beautifully on iPhone, Android, WP7 and Blackberry touch devices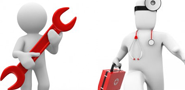 Amazing support
Full documentation, premium forums, continuous improvements & updates.
Your favorite Joomla! forum extension Kunena is now mobile! Kunena Mobile Joomla! Extension integrates with your Joomla! website's Kunena forum, making it fully mobile optimized. Offer your community an elegant and stylish way to communicate on the go!

Kunena Mobile supports iPhone, Android, BlackBerry, Windows Phone 7, and many other devices. The extension has been developed in cooperation with the Kunena core team, and your purchase will support their development.
Full list of features for Kunena Mobile Joomla! Extension
Kunena 1.7 to 4.x ready (5.0 not supported)
Full forum hierarchy w/ sections, categories, child categories, posts
Read, post, reply
Attachment support for mobile
App mode for full screen browsing on iPhone
Search Engine Optimized
Valid HTML5, CSS3 & JavaScript
Based on rock solid JQuery Mobile framework
Open source, fully customizable
Compatibility with Joomla! 1.5, 1.6, 1.7, 2.5 & 3.0
Full compatibility with all Mobile Joomla! Extensions
Full documentation
Access to premium product access forum
Updates, new features, fixes during your subscription
Requirements
Mobile Joomla! 1.0.x / 2.0.x
Kunena Kunena 1.7 to 4.x (5.0 not supported)